Best Practice: Wedding related Giveaways
Best Practice: Wedding related Giveaways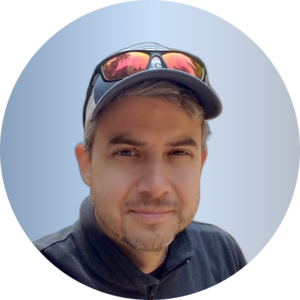 By Loren Winzeler
updated 8 months ago
Giveaways are classically used by retailers, wedding shows and wedding service providers to market and build a list of prospects.
This is no different here. Giveaways can be a great way to motivate sign ups and educate engaged couples about the benefits of a down payment registry.
Using a giveaway can multiply the ad spend on social media too. If you run an ad to education or a straight signup campaign, that ad may get a certain amount of traction... but the addition of a giveaway component can boost the click through, opt-in and relevance. If Facebook sees this campaign blowing up, it will give it more attention, cheaper impressions and click throughs. There are rules about Giveaways and Raffles and even state laws to be aware of.
We help with the technology platforms and the help navigate the legal steps.
Running a Giveaway can be a big win.
1) the first level effect of a giveaway is collecting more leads and getting the down payment registry message in front of more prospects, more home buyer clients.
2) the second level is the benefit of organizing a bespoke or recurring giveaway with other businesses in the community. Let's say you go out and organize a recurring campaign with a local wedding show (free tickets), a wedding photographer (engagement photos), a catering company (discount coupon), a dress and tux shop (discount and free rental) and a free make over from a local beauty show.... of course, add in a $1k contribution to the down payment registry (which can be made by us on your behalf) and you have an awesome, high value giveaway package. But the second level effect is the networking and referrals and straight loan applications that come from these other members of the business community. It will just happen and you don't have to ask. They will refer friends and others to you, especially if they see a boost in business from the leads and exposure from the giveaway campaigns.
Giveaways can be run with and without ads. You'll want them to sign up for a down payment registry to enter as there is no purchase required and it's completely free to create the down payment registry. The giveaway is only relevant to engaged couples because of the "wedding specific prizes" so it's not going to generate a bunch of pointless entries that you might get with a giveaway for an Apple Watch or an iPad.
Stay tuned for updates on our Giveaways case studies, webinars, office hours, and other giveaway related marketing tips.
Giveaways are not required to be successful with down payment registries... but it's an approach that, if embraced and run carefully, can result in a huge influx of new business from home buyers you met through the giveaways.
Did this answer your question?