When are Pledges Collected?
When are Pledges Collected?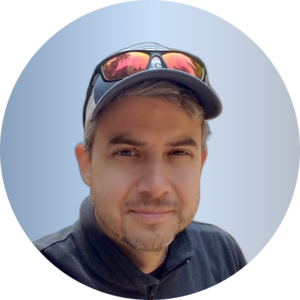 By Loren Winzeler
updated 8 months ago
Pledges are collected at a future date and offline.
Pledge are not collect through the registry platform. They may be collected at the wedding gift card, a check or card received offline, or alternative transactions like Paypal or Venmo.
Think of Pledges as "Offline Pledges.
Pledges are explained in the popup dialog at the time of the Pledge.
We do not send automatic reminders about a Pledge and the Pledges are not collected via the registry app. These emails are currently send manually but will be automated in the future. The obvious risk is upsetting Donors by sending them reminders to something they already took care of. We currently send these by email by replying to Pledge thank you notifications send to the Donor.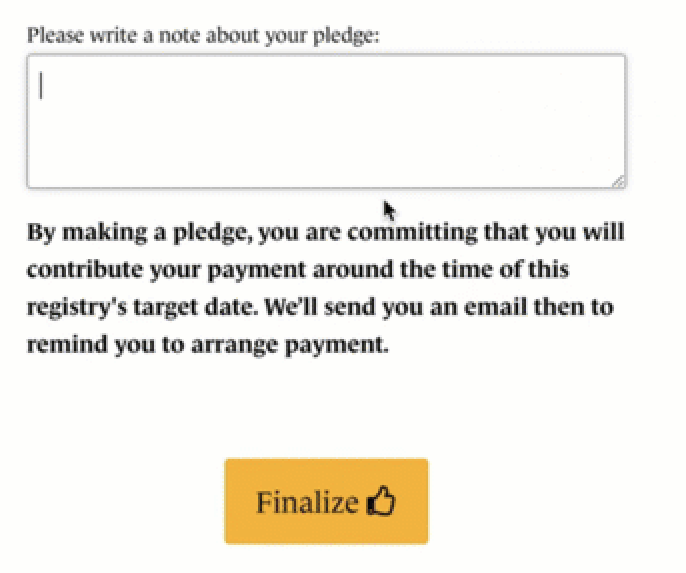 Pledges may be marked as Paid in the Dashboard.
It's a great reason to have a call with a client if they are getting lots of Pledges for offline contributions. During that call, reconcile the Pledges and mark as paid or send reminders.
We do not want the Client, the bride or groom if a marriage couple, sending the reminders. We want the reminders to come from the platform and reference downpayment.gift. It's best if we Reply All to that original email.
See Also: Best Practice: get with the client towards the end to check on pledges
Did this answer your question?