FEATURED: Your Registries Page View
FEATURED: Your Registries Page View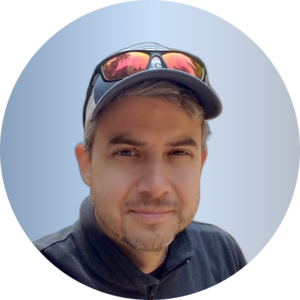 By Loren Winzeler
updated 6 months ago
Your Registries page view is available from the Registries tab menu, or at https://registry.downpayment.gift/events when logged in as a Partner.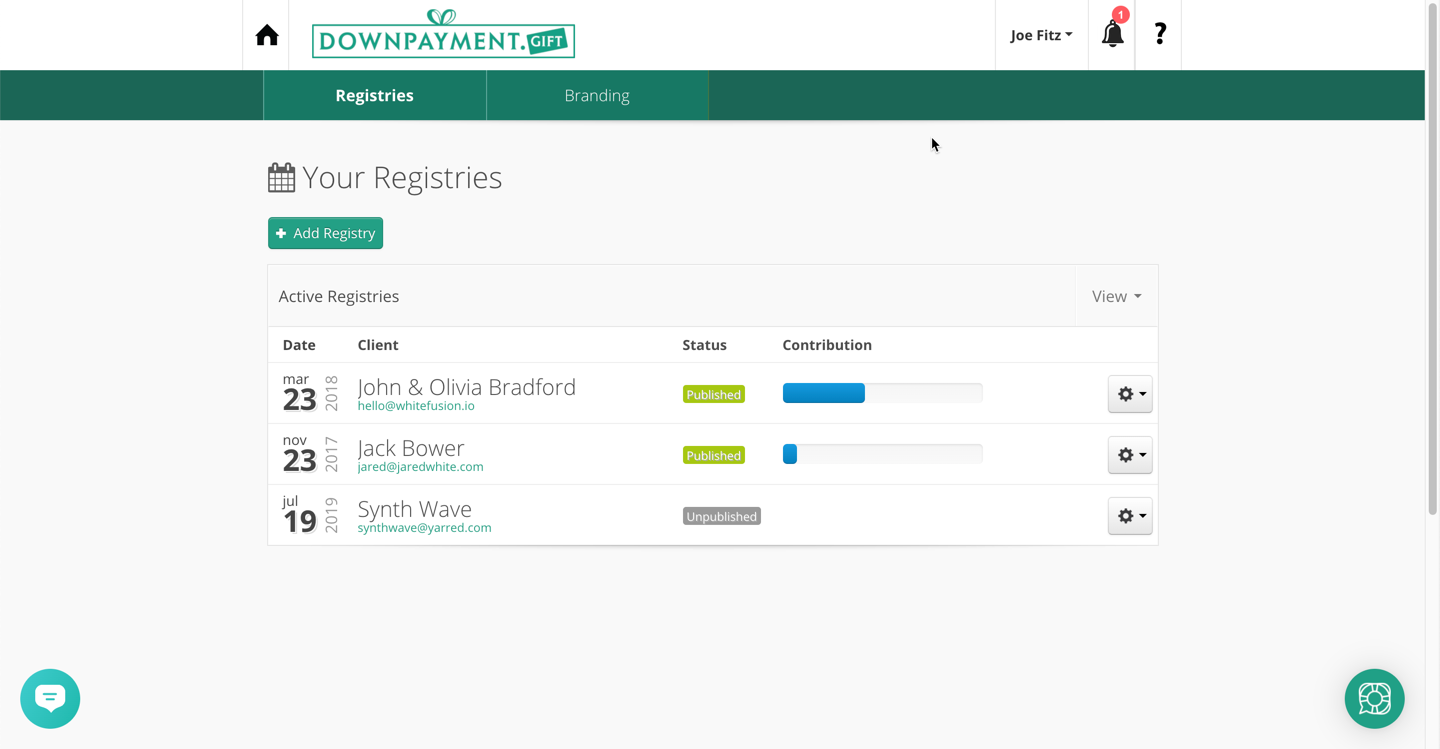 This is your main page for managing and creating new registries.
Click "+ Add Registry" to Invite a new client to create a registry.
The table view shows Active Registries or Archived Registries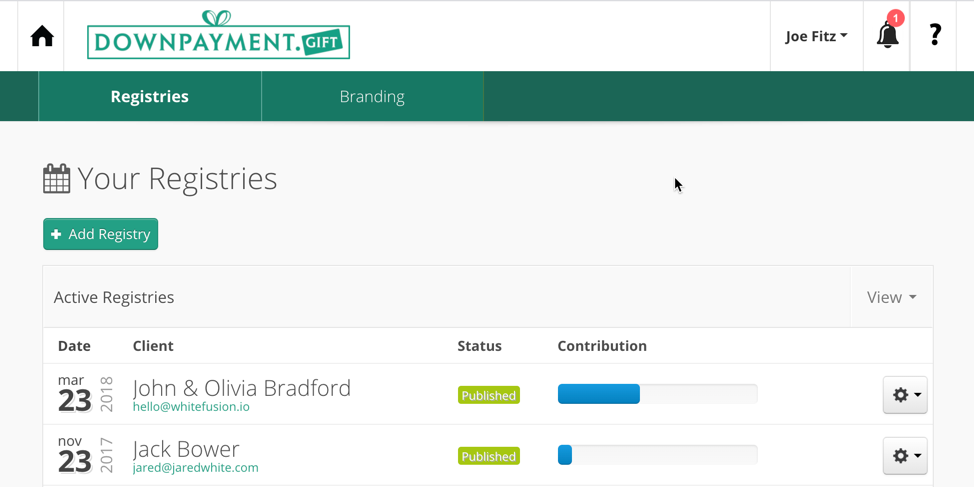 Active Registries View
Displays Date, Client name and email, Status. Contribution progress bar and Settings Options gear drop-down menu.
Date
Month Day Year vertically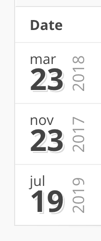 Client
Client Name(s) - displays the main client invited or First1 and First2 Lastname if First and First are pair on the client name invite, profile page.

Client Email - clickable email link (email blurred here for privacy)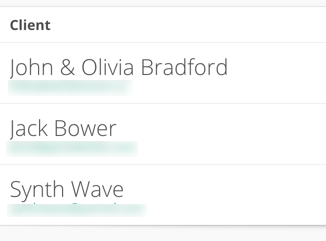 Status
Status is either Published in Green or Unpublished, greyed out.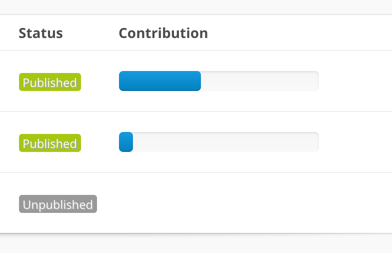 Best practice: look for Greyed out status. These are clients that did not complete the registry settings. Remind them. They may be slipping away!
Contributions
Contributions is a simple progress bar based on the original dollar goal.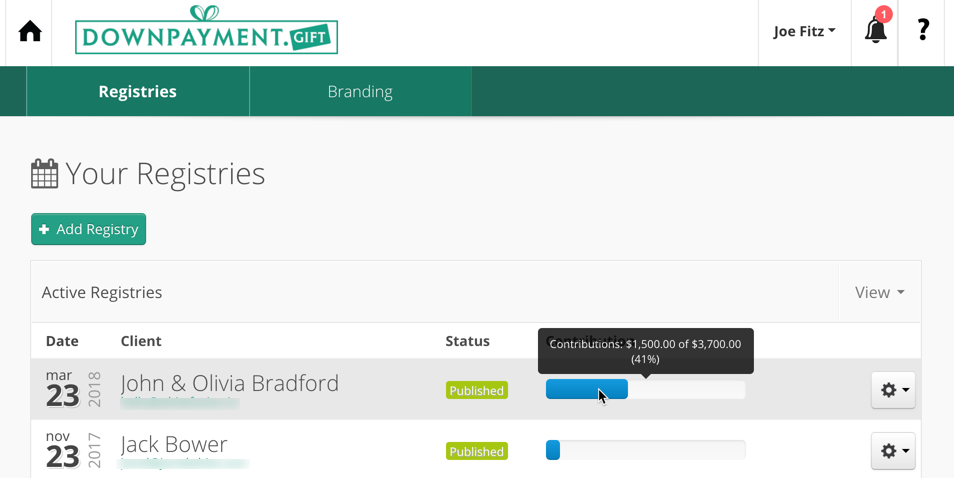 Hover over the progress bar to see the percent, amount and goal in a pop-up tip.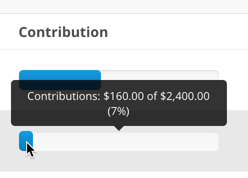 Options Menu - gear icon drop-down menu
Clicking on the drop-down menu enables you to access options for managing each registry.
This menu is different for Published and Unpublished (invited but incomplete) registries.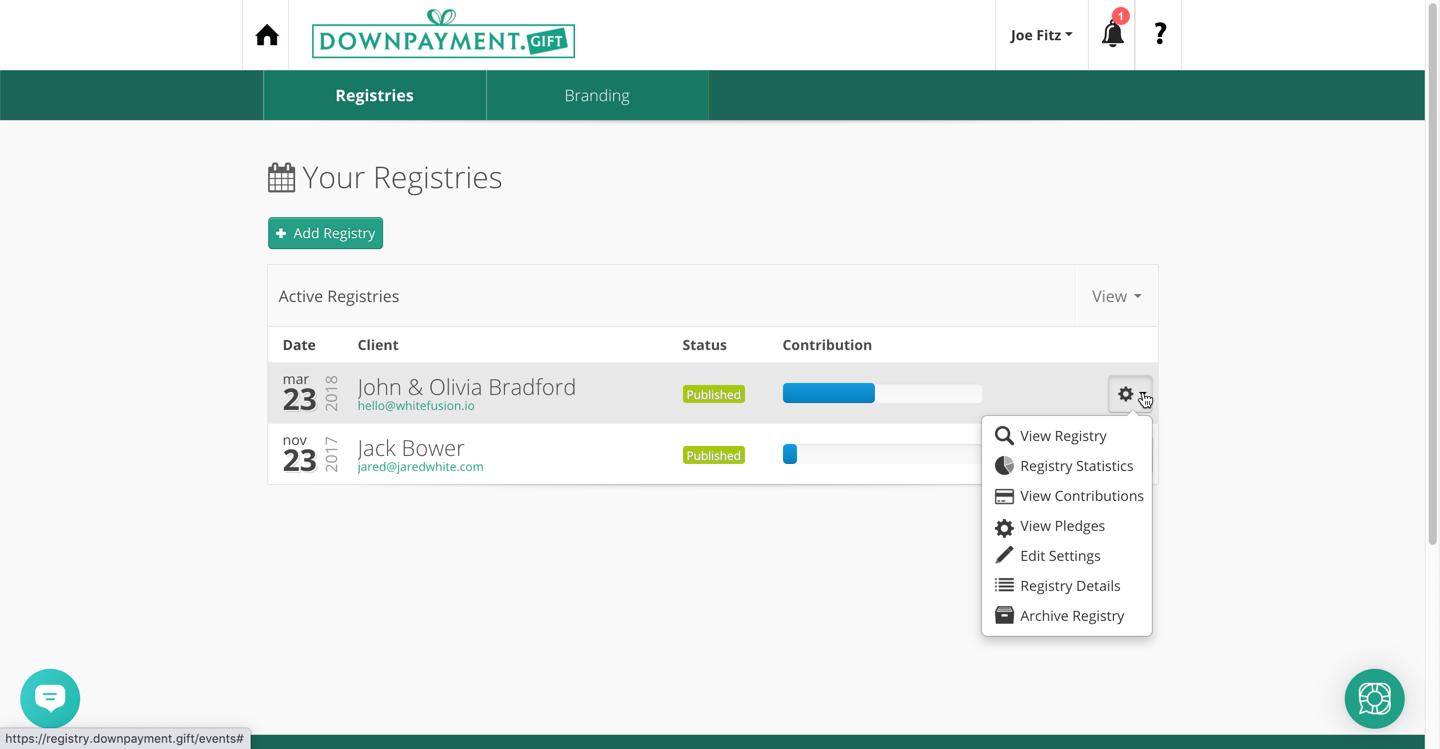 For Active registries that are Published, you will see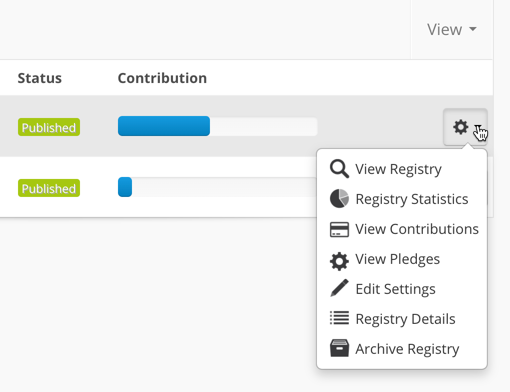 View Registry
Registry Statistics
View Contributions
View Pledges
Edit Settings
Registry Details
Archive Registry
Archived Events View
Toggle the View option to Archived and you can see Past Archived Registries.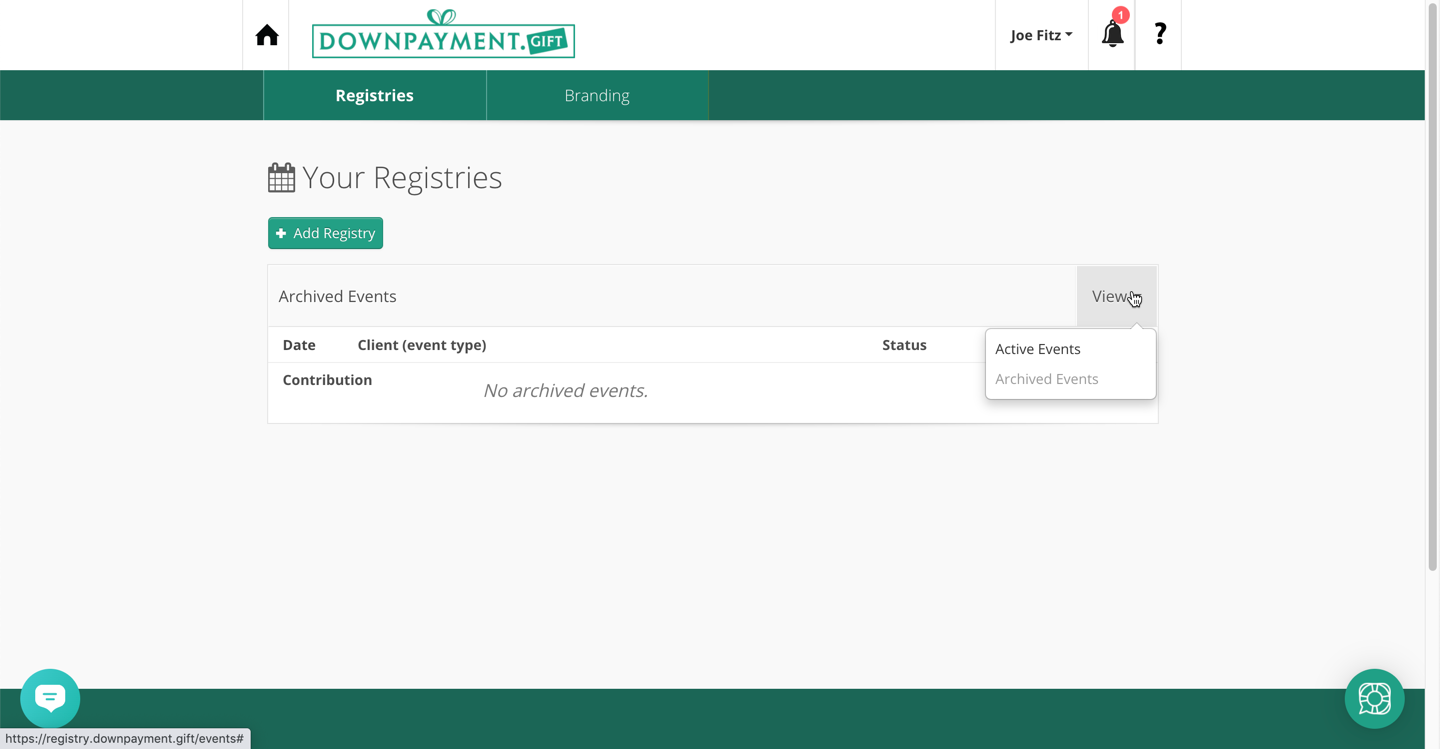 In this sample screenshot, we don't have any Archived Registries.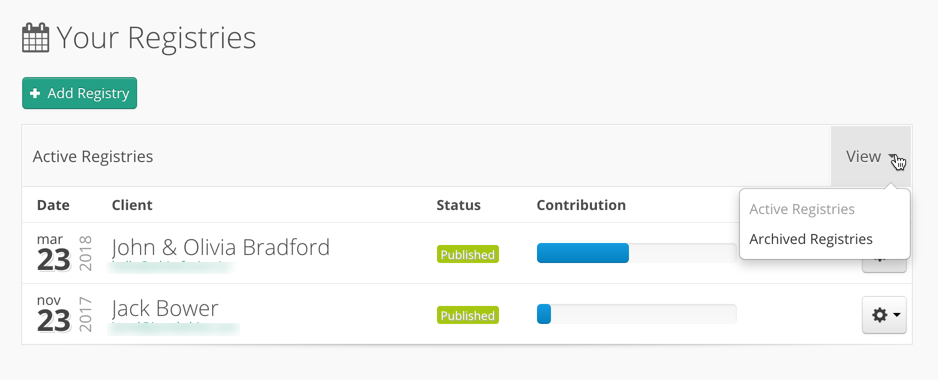 Did this answer your question?