Who is downpayment.gift?
Who is downpayment.gift?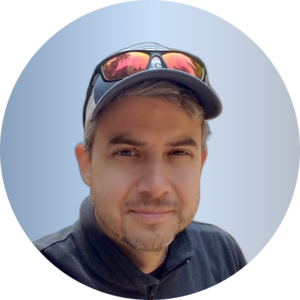 By Loren Winzeler
updated 6 months ago
Who is downpayment.gift?
I've seen the About page but I have more questions.
Who is downpayment.gift?
The company was founded by Loren Winzeler, a former Loan Officer and Branch Manager with Frost Mortgage Lending Group from 2010-2017. Loren was an average loan officer, with moments of brilliance... but in the end too interested the technology bits and not so much running a branch and closing loans. Loren had a past life in computers in the dot-com era and could not shake the urge to get back at it. Loren resides in Petaluma, CA, with his wife and 2 kids, 13 and 10 years.
The technical lead, Jared White, is a freelancer Ruby on Rails developer. He is the creator Bridgetown RB, a fork of the Jekyll Static Site Generator by Github. Bridgetown brings support for webpack and more to Jekyll. Loren met Jared in 2016, 4+ years ago, in Sebastopol (west of Santa Rosa) and began working together on downpayment.gift in late 2017/18. Jared now resides in Portland, OR.
Who is Andover Labs LLC?
Andover Labs is the technology, SaaS and technical marketing company that Loren founded in April 2010.
Andover Labs LLC is a California LLC.
How long was downpayment.gift been around?
The early testing versions were marketed in June 2017. The complete launch went live September 2020. Early access pricing ends in Spring 2021 after a 10 month period of 6-month Free Trials to Partners.
Andover Labs LLC is a 10 year old company.
How is downpayment.gift funded?
It's self-funded from Loren's personal investment. How much has been invested to date? This number is confidential but it's more than we'd like to admit.
Is the company fully remote, no office?
Actually we have a physical address. We lease the second floor of a small office building in Rohnert Park, CA, with two security firms below us.
5685 Redwood Drive
Suite 206
Rohnert Park, CA 94928
<<insert best phone>>
Does the company have insurance?
We carry general liability insurance and will be adding E&O insurance.
What about the "bus factor"?
This a common question with enterprise sales and young, bootstrapped SaaS companies. What if the founder or founders get hit by a bus tomorrow? What happens to the business, to the SaaS running in the cloud?
We have business continuity and succession planning in place to ensure continuity. We have documented access to cloud servers, source code and other resources need to make downpayment.gift work.
Why should we trust a small company like downpayment.gift?
This is a good question. We will not be small for long.
The best reason is to trust our case studies and reviews from both partners and clients, home buyers.
We'll be focused on reviews and reputation from day one in Sept 2020.
Did this answer your question?