2020 Deal Summary
2020 Deal Summary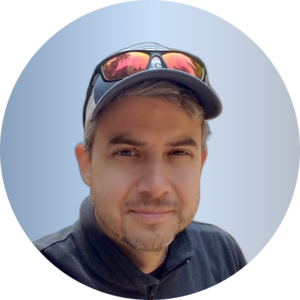 By Loren Winzeler
updated 6 months ago
2020 Deal Summary
For end users, home buyers, clients, the down payment registry app is already Free and will remain so forever.
Partner Deal: we are making the partner platform FREE for the rest of 2020 and until 2021. Basically, we are giving you a 6-month FREE Trial. If you start on Sept 1, for example, you have until March 1, six months free.
You'll have 6 months to use downpayment.gift to get new business, build your purchase pipeline and close more loans.
If you start Oct 1 then 6 months FREE until April 1. Dec 1 to June 1.
When we launch in 2021, we'll go out at $600/year, super reasonable... it works to only $50/mo. As an early adopter, you can get it for a low, low price.
During this 6 month Free period, we'll be collecting feedback, updating the platform and working on our Marketing Programs that turn the platform until a done-for-you, purchase loan finder, using a variety of online marketing including hyper targeted social media ads, search engine marketing, video marketing, and wedding contests or giveaways.
We'll be running monthly deals for the rest of 2020, starting Sept 1.
Here's the 2020 Upgrade Deal:

  Sept $100/year. <<<<

  Oct. $200/year

  Nov. $300/year

  Dec $400/year

  2021. $600/year

Unlimited registries.
Pricing is grandfathered for the life of the account.
First 12 months is added to the 6 month Trial Period.


https://get.downpayment.gift/

For example, if someone starts on Sept 1 and Sept 15, upgrades to the $100/year plan (yes, that is less than $10 per month!!)... They will not renew at the $100 until 17 1/2 months from Sept 15. ...that would be March 1, 2022. Renewing again at $100 on March 1, 2023. ...and so on. The 12 months is added to the Trial period. Of course, we hope you'll work with us on the paired Marketing programs in the meantime. Early adopters will see discounts. We need your feedback and we want to help as many home buyers get into a first home. Regardless, 18 months is hopefully enough time to see the value of promoting down payment registries to your real estate partners and your local market.
Pricing is grandfathered. Grandfathered means if we charge more monthly or annually for the same Unlimited access, you'll still be paying $100-400/year.
Get access to downpayment.gift here:
https://get.downpayment.gift/


Q: I want in. Can I skip the trial?
If you want to jump right to the Deal now you'll be given 7 months Free. Crazy right? It's not exactly loan officer math, but here it is... 12 months + 6 months free + 1 bonus = 19 months
19 months for $100-400. Renews in at $100-400 for 12 more months.
Just, check the check box on the order page. 30 day refund.
Q: Why so affordable?
We are drastically underpricing downpayment.gift to Mortgage Partners so we can help as many engaged couples, wedding couples and other eligible home buyers. ...and we need your feedback.
Q: Why not just give away the platform until of the Trial and low annual cost?
People don't value service if they don't pay something for it. The Trial period also creates a deadline to evaluate the solution, creates urgency and increases engagement with the platform.
Q: How much are the additional Marketing Programs expected to be?
Depends on the local market size, ad spend deployed, giveaway soffered, and so on, $500-10,000/mo
Q: Can I work with my existing Marketing Agency and just snag the $100-400/year account.
Yes, of course!
Q: Do you have a lifetime offer?
No. Lifetime offers don't promote ongoing engagement and use of the platform. We can't reach the goal of helping as many home buyers with a lifetime offer.
Q: Do I get instant access?
No. Partner account require manual approval. Be sure to sign up with your work email, phone, mobile and NMLS number.
https://kb.downpayment.gift/article/129-where-is-my-partner-account-and-password?
Q: What is your refund policy
30-days no questions asked.
Don't miss out! Together with downpayment.gift we could make your record refi market into a record purchase year and beyond.
Did this answer your question?