2020 COVID19 Deal Details and Why
2020 COVID19 Deal Details and Why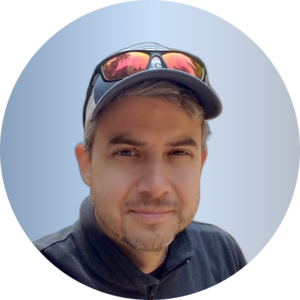 By Loren Winzeler
updated 6 months ago
2020 COVID-19 Deal Details and Why
(Skip the story and review the deal details below)
Coronavirus has dealt a blow to engaged couple, weddings and young home buyers. We had been planning a different style of launch for our Down Payment Registry platform, downpayment.gift, but the events of this year have prompted us to try to get this out into more prospective home buyers faster. We had planned to go to market with higher priced plans and work with more partners, more mortgage lenders. We decided to forego that revenue and try to get downpayment.gift into the hands of more engaged couples, wedding couples and regular home buyers that may benefit.
If your wedding was cancelled, whether or not you took the vows or just cancelled the party, the big ceremony... if the honeymoon overseas was cancelled, or no flights, no trip to Hawaii... honeymoon on raincheck. Maybe you rescheduled everything to this fall or winter... so into 2021, spring or summer... the one goal, the one idea that remains atop the list is potentially buying a home together.
Coronavirus put the expensive wedding and honeymoon on the back burner and nesting together in a new home became the #1 priority for young couples.
For end users, home buyers, clients, the down payment registry app is already Free and will remain so forever.
At downpayment.gift, we are making the platform complete FREE for the rest of 2020 and beyond. Basically, we are giving you a 6-month FREE Trial. If you start on Sept 1, for example, you have until March 1, six months free.
You'll have 6 months to use downpayment.gift to get new business, build your purchase pipeline and close more loans.
If you start Oct 1 then 6 months FREE until April 1. Dec 1 to June 1.
When we launch in 2021, we'll go out at $600/year, still reasonable, it works to only $50/mo. As an early adopter, you can get it for a low, low price.
During this 6 month Free period, we'll be collecting feedback, updating the platform and working on our Marketing Programs that turn the platform until a done-for-you, purchase loan finder, using a variety of online marketing including hyper targeted social media ads, search engine marketing, video marketing, and wedding contests or giveaways.
We'll be running monthly deals for the rest of 2020, starting Sept 1.
Here's the 2020 Upgrade Deal:

  Sept $100/year

  Oct. $200/year

  Nov. $300/year

  Dec $400/year

Pricing is grandfathered for the life of the account.
First 12 months is added to the 6 month Trial Period.


http://get.downpayment.gift/

For example, if someone starts on Sept 1 and Sept 15, upgrades to the $100/year plan (yes, that is less than $10 per month!!)... They will not renew at the $100 until 17 1/2 months from Sept 15. ...that would be March 1, 2022. Renewing again at $100 on March 1, 2023. ...and so on. The 12 months is added to the Trial period. Of course, we hope you'll work with us on the paired Marketing programs in the meantime. Early adopters will see discounts. We need your feedback and we want to help as many home buyers get into a first home. Regardless, 18 months is hopefully enough time to see the value of promoting down payment registries to your real estate partners and your local market.
Pricing is grandfathered as you see in the example.
We are drastically underpricing downpayment.gift to Mortgage Partners so we can help as many engaged couples, wedding couples and other eligible home buyers.
Q: Why not just give away the platform until of the Trial and low annual cost?
People don't value service if they don't pay something for it. The Trial period also creates a deadline to evaluate the solution, creates urgency and increases engagement with the platform.
Q: How much are the Marketing Programs expected to be?
Depends on the market size, ad spend deployed, giveaway offered, and so on, $500-10,000/mo
Q: Can I work with my existing Marketing Agency and just snag the $100-400/year account.
Yes, of course!
Q: Do I get instant access?
No. Partner account require manual approval. Be sure to sign up with your work email, phone, mobile and NMLS number.
https://kb.downpayment.gift/article/129-where-is-my-partner-account-and-password?
Q: What is your refund policy
30-days no questions asked.
Don't miss out. Together with downpayment.gift we could make your record refi market into a record purchase year and beyond.
Did this answer your question?